We ask that you consider rehoming a pet as a last resort only. There are many resources available to pet parents and they should all be considered before rehoming. Shelters are crowded, rescues are over run and millions of dogs and cats are being euthanized in the United States each year. As an independent rescue organization that partners with the Maryville City Shelter we have to devote our time and resources to those shelter animals first. Because of this we are rarely able to take owner surrenders, but are happy to provide you with some resources that might help.
Preparations

Gather the following information on your pet (the more detailed, the better!)
Name
Age
Breed
Is the pet fixed?
Is the pet microchipped?
Is the pet up to date on vaccinations?
Does the pet get along with cats? dogs? kids?
Are there any medical issues or needs?
A description of the pets personality and temperment
Your name and contact information (phone and email)
At least 1 QUALITY photo of your pet – a good photo can make all the difference!
Remember YOU are the best advocate for your pet. They depend on you to do what's best for them, and a shelter environment is very rarely better than a home environment.
Post the information you gathered above to the following:
* Please always request a small rehoming fee and dont feel bad asking questions to ensure it's a good home! View our adoption application for good questions to ask.
Post your pet on Adopt a Pet Rehome
Create a profile with the above gathered information

Review applications – the team at Adopt a Pet will give you all the help you need.
Meet adopters – The Rehome team will guide you through the process of setting safe and pressure-free meetings with applicants.
Finalize adoption – Rehome will provide you with an adoption contract to protect the transfer of your pet ownership.
The adopter must pay a small rehoming fee that will be donated to us or another rescue.
Rehome your pet using Adopt a Pet Rehome Site
Download an Instructional Flyer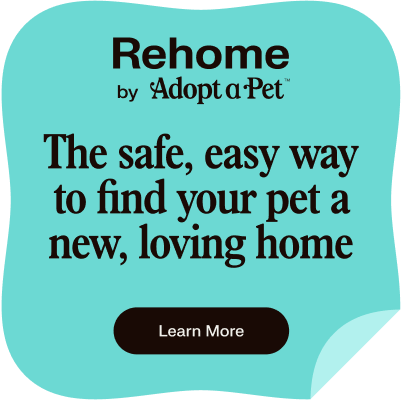 If you have exhausted all options without success please contact us at info@maarcadopt.org. We cannot guarantee we can take them, but if your pet is fully vetted (including spay/neuter) and you are able to foster while we market them we may be able to help. If your pet is not fully vetted we may require a surrender fee to help cover the cost of their vetting. You can make a donation here.