Hello from the Maryville Alcoa Animal Rescue Center!
Thanksgiving, Black Friday, Small Business Saturday, Cyber Monday, and Giving Tuesday holiday week is upon us. ? ? ? ?
More than ever, this year, we're thankful for you, our generous donors and adoptees without whom our mission would not be possible.
All of us at MAARC want to offer you a sincere and heartfelt thank you for your support.
If you're able to consider supporting MAARC financially this holiday season, donations of any amount are always greatly appreciated — and 100% tax-deductible. Just $9.70 provides a day of care for one homeless pet.
Beyond donations, there are many other ways you can help support MAARC this holiday season — and year-round.Thank you again for your generous support.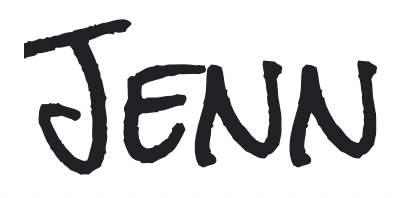 Jennifer Eanes, Founder & Executive Director
Maryville Alcoa Animal Rescue Center, Inc.
A 100% Volunteer-Run Non-Profit Charity
---
5 Easy Ways to Support MAARC
---
#1 – Support MAARC with every Amazon purchase.
Simply select MAARC as your charity of choice, and Amazon will generously donate a portion of every sale made when you start your shopping visit at smile.amazon.com
Set MAARC As Your AmazonSmile Charity:
https://amzn.to/30NsyWr
Not an Amazon Prime member? Not a problem.
Get a free 30-day trial to Amazon Prime and support MAARC:
https://amzn.to/3nF6iHC
---
#2 – Double Your Donation on Giving Tuesday, Courtesy of Facebook
Simply create a Giving Tuesday Fundraiser for MAARC and share it with your social network. Any donations made will be matched by Facebook:

"
Facebook is matching up to $8 million in donations made to eligible fundraisers on Facebook for Giving Tuesday, which falls on Tuesday, November 30, and is meant to be a day for people to give back to their communities."
---
#3 – Double Your Donation with a Company Match
Many employers in the East Tennessee area generously offer to match their employees' annual charitable contributions, up to a limit. Ask your HR or benefits department if this perk is offered to you and help double your donation.
---
#4 – Shop Sponsored Deals
Whether you're a cat person, dog person or both, when you make a purchase after clicking a link on this email, MAARC will receive a small commission.
Simply click, shop, and make a MAARC!
Pretty Litter
Hassle-free, health monitoring, odor control cat litter delivered monthly with free shipping! Litter that changes color depending on if there are any medical conditions.
Promo Codes:

20% Off + Free Toy: Happy20
20% Off Entire Store: Max20
ElleVet Pet CBD
In collaboration with the Cornell University College of Veterinary Medicine, ElleVet conducted the first study examining how hemp is metabolized by dogs. Our products have been tested and approved by leading veterinarians and recommended by pet parents, industry leaders, and national media outlets. We combine a love of science with a love of animals.
ElleVet: Loved by pets. Proven by science.
15% off your first order: SHOP NOW
38 Paw – Dog DNA Test
What's Your Dog's Story? Use DNA Insights To Protect Your Dog From Any Hidden Genetic Health Time Bombs!
---
#5 – Follow MAARC on Facebook, LinkedIn, Twitter, and Instagram
Help us reach new donors and adopters by sharing what you like with your friends and family.
---
BONUS! #6 – Share this Page With Your Friends and Family
Tip: Add a personal message about why you support MAARC.